¿Cómo evitará su próximo dolor de cabeza?
Entendemos lo difícil que puede ser la vida con dolores de cabeza. Es por ello que nos asociamos con empresas farmacéuticas para estudiar estas afecciones y aportar nuevos tratamientos al mundo.
Usted puede ayudar y es bastante probable que encuentre ayuda.
No todos los dolores de cabeza son iguales—pero todos producen dolor.
Se trata de un dolor en la cara o el cuello, palpitaciones en una zona específica, sensibilidad a la luz y al sonido, o náuseas.
Es un dolor sordo a ambos lados de la cabeza y presión en la frente.
Es un dolor intenso por un lado de la cabeza, generalmente alrededor del ojo, puede generar un párpado caído, pupila pequeña, lagrimeo y secreción nasal.
Son destellos de luz, puntos ciegos y otros cambios en su visión. También puede sentir hormigueo en la cabeza o en su cara.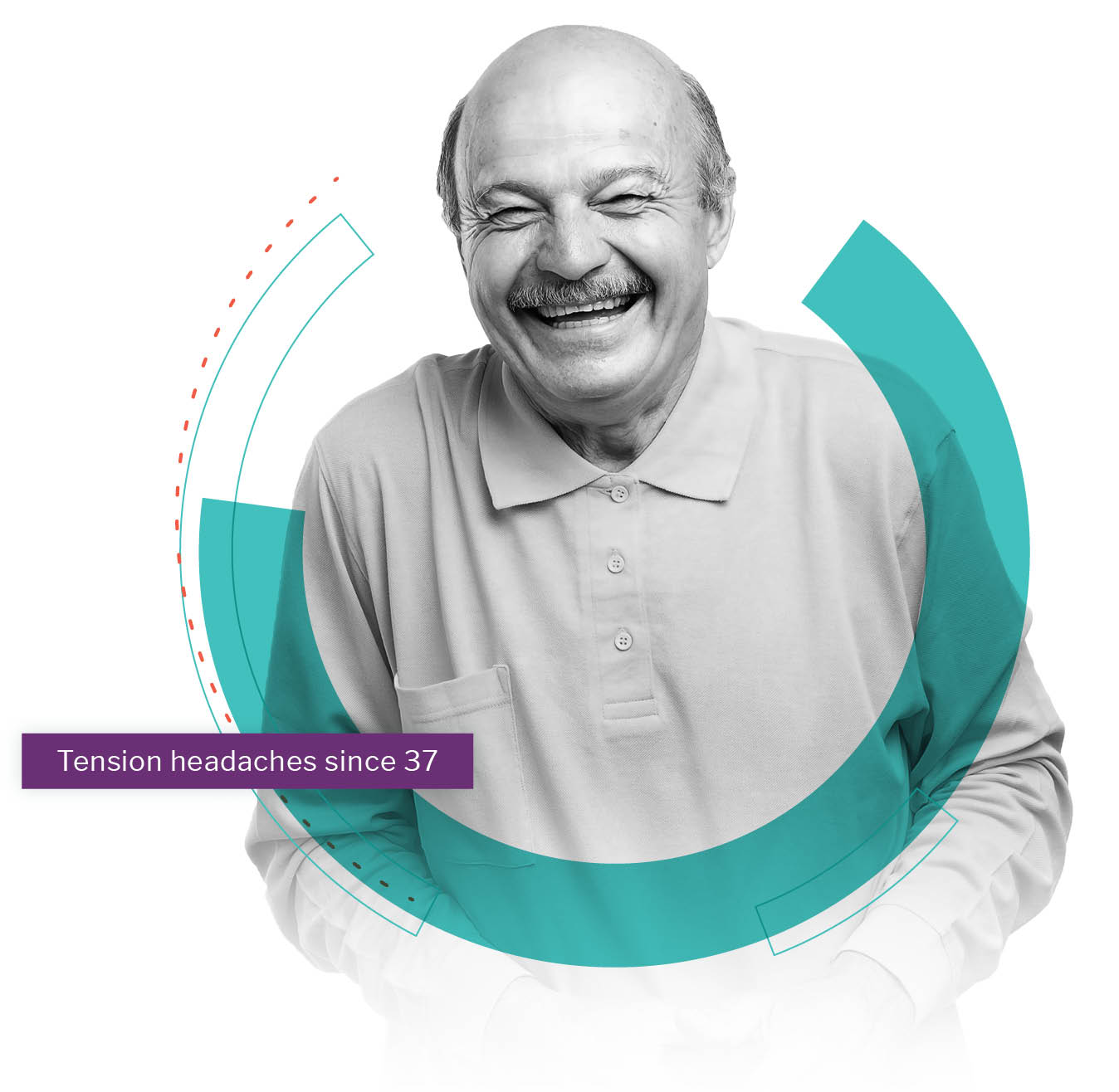 Reciba dinero y obtenga ayuda.
Si reúne los requisitos para participar en un estudio, tendrá acceso a tratamientos avanzados antes de que estén disponibles para todo el público—todo esto sin ningún costo para usted. Además, la mayoría de los estudios incluyen un pago por su tiempo, viáticos y, lo que es más importante—su contribución a la búsqueda de nuevas soluciones.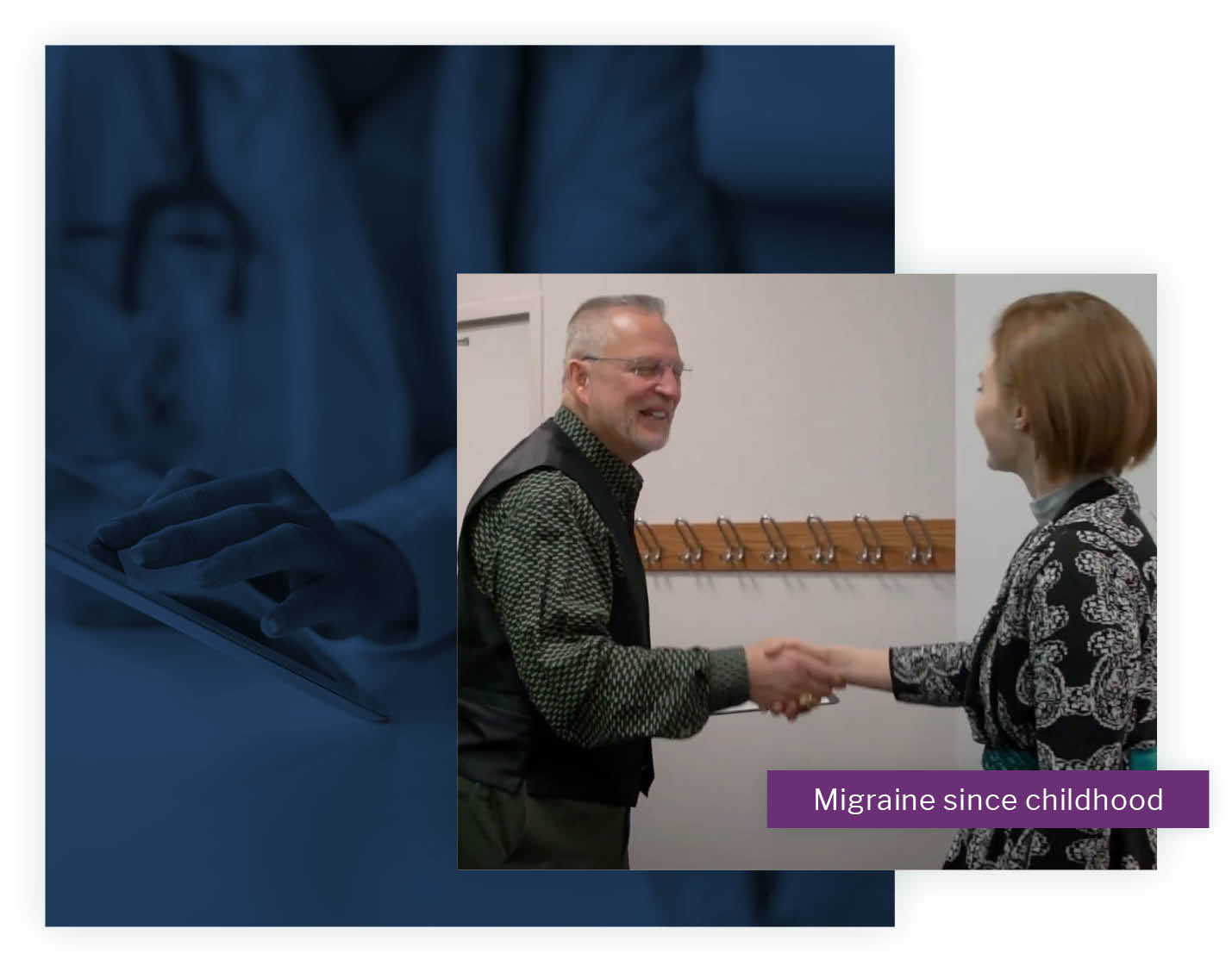 *Es posible que la compensación de los gastos médicos no se proporcione si no se cumplen los requisitos del estudio.
Atención de calidad sin costo alguno.
A todos nos estremece el hecho de que los médicos nos pidan una nueva y costosa prueba o radiografía. Pero en Clinvest, usted recibe evaluaciones y pruebas médicas sin ningún costo*.
Nuestros estudios están dirigidos por médicos certificados por la junta que han realizado más de 600 ensayos clínicos. Es importante señalar que su comodidad y seguridad son nuestra principal preocupación.
Usted está ayudando a curar el mundo.
En Clinvest, usted nos ayuda a explorar su enfermedad y mucho más. Lo que aprendemos de cada estudio produce un impacto positivo en la investigación colectiva, el cual aporta nuevas opciones al mundo en general. ¡No podríamos hacerlo sin usted!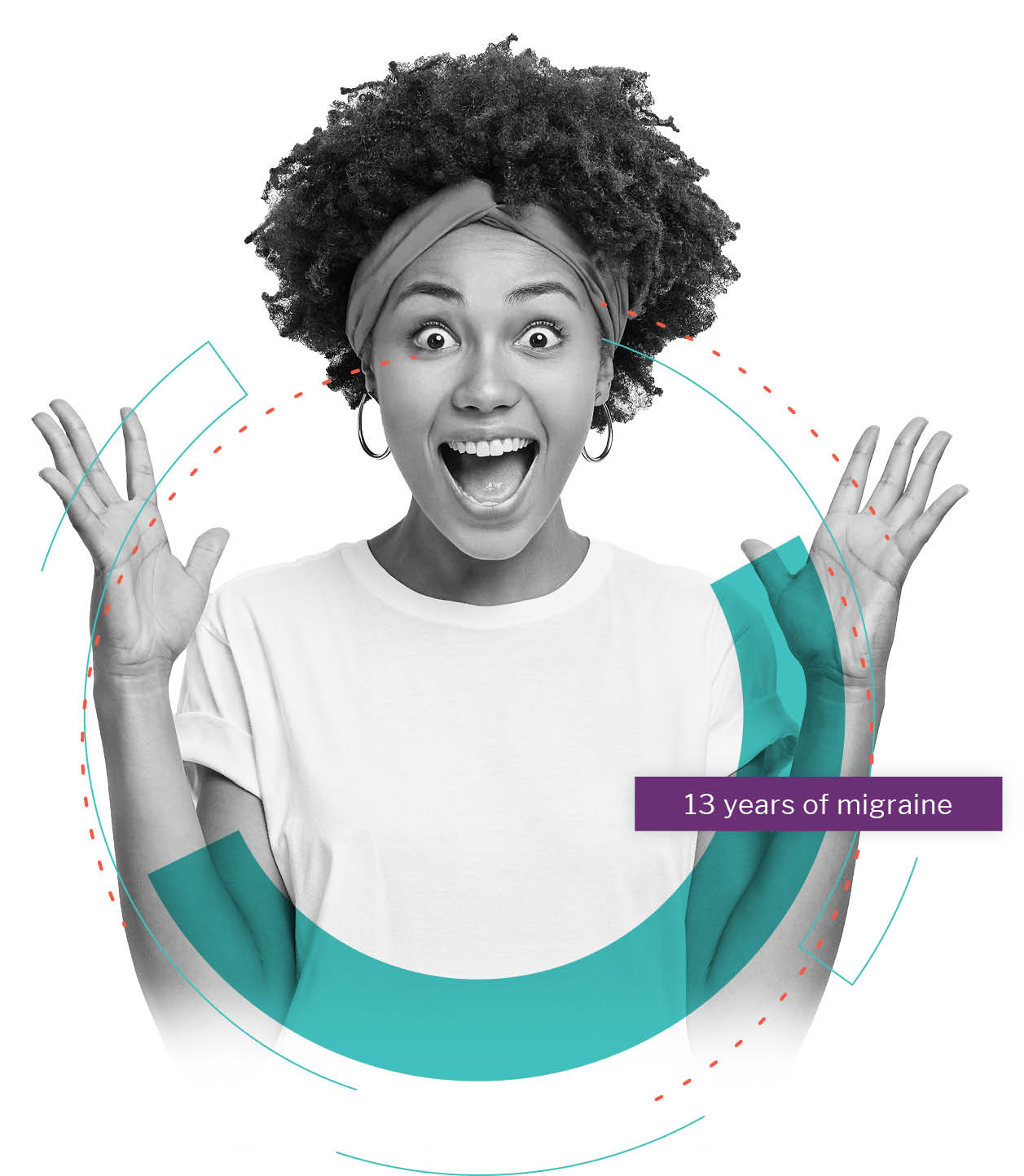 Tiene que darle prioridad a su dolor.
Sin embargo, nosotros contamos con medicamentos en las últimas fases de prueba que tienen el potencial de ayudarlo hoy mismo.Y cuando lo hacen, resultan ser muy costosos. Sin embargo, nosotros contamos con medicamentos en las últimas fases de prueba que tienen el potencial de ayudarlo hoy mismo.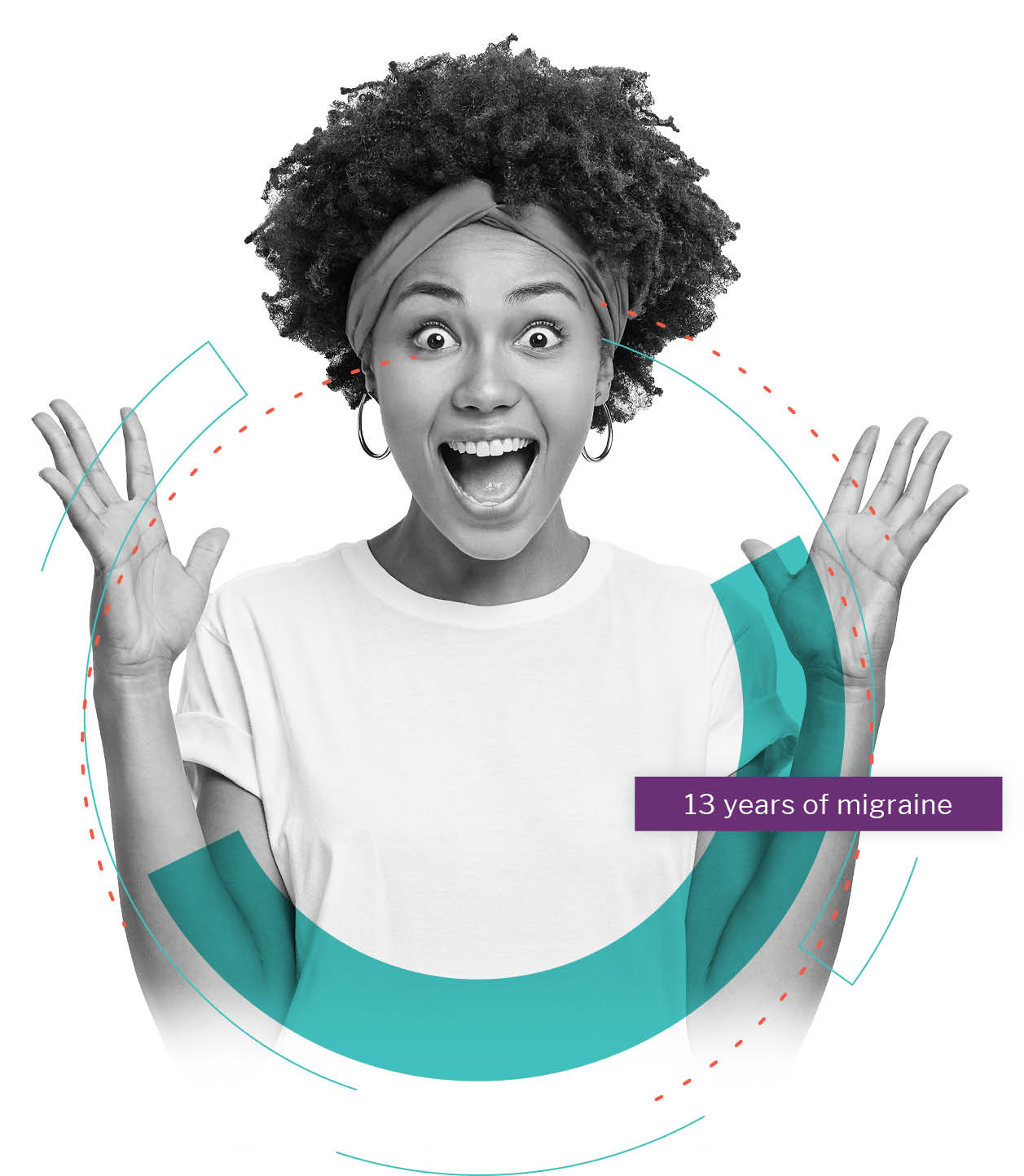 LO DICEN ELLOS, NO NOSOTROS.
"Clinvest has made a huge impact on my daily life! It has been a lifesaver not having migraine!"
—Campbell C.
"The people at Clinvest have been so nice! Just think of the possibility of no more migraine."
—Debbie F.
"Participating in the Diabetic study. The trial medicine brought my sugar down from the lower 200s to mid 120s. Very thorough and professional care has been my experience. Very happy."
— Theresa S.
"The staff is incredible ❤️"
—Ronda P.
La migraña es la forma más común de dolor de cabeza, pero no todos estos dolores son migraña. El término "migraña" se refiere a un dolor de cabeza más intenso que suele sentirse (aunque no siempre) por un lado de la cabeza y que suele tener otros síntomas asociados.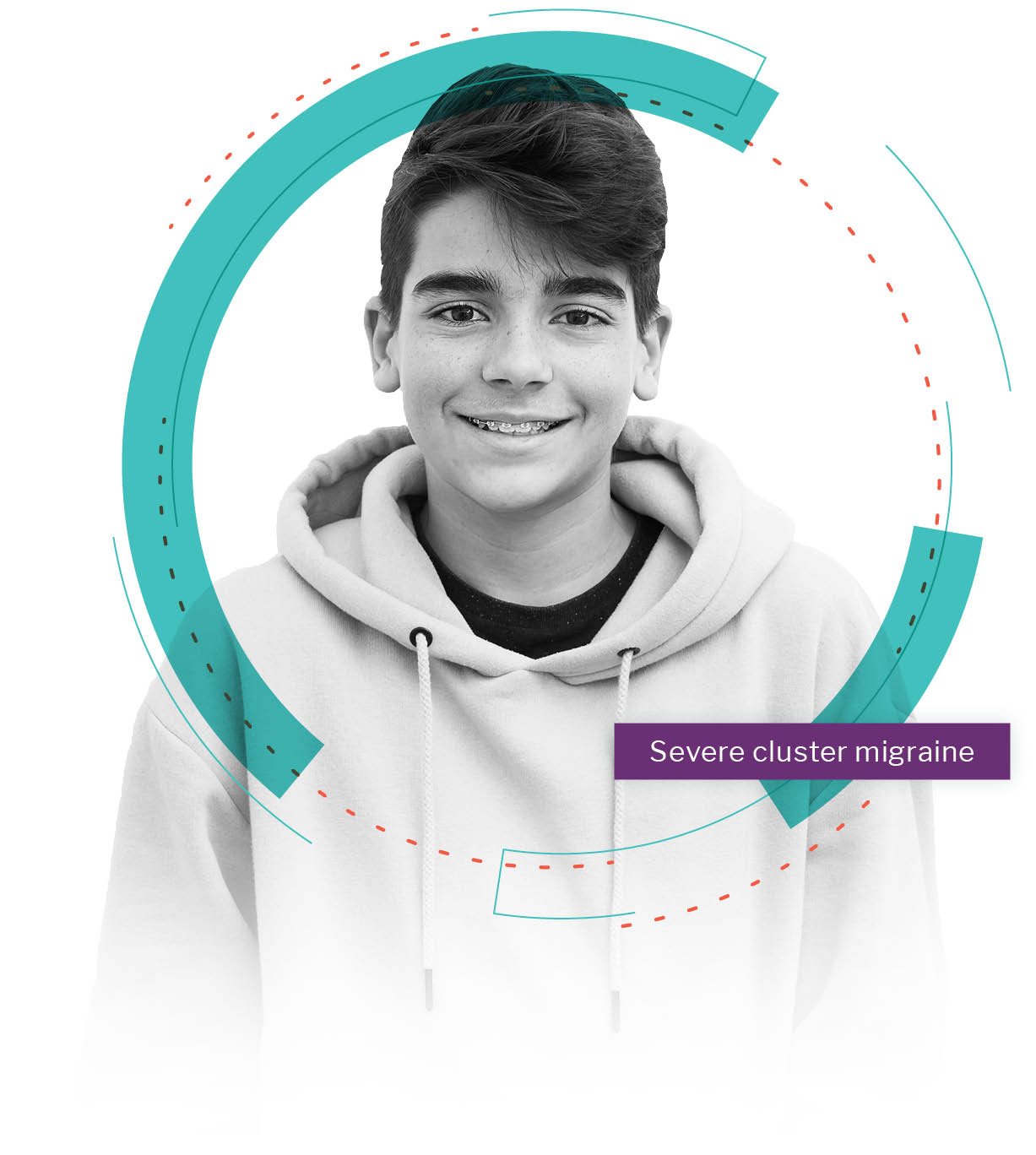 *La compensación se entregará personalmente después de cada cita.
QUÉ ES LO QUE SE PUEDE ESPERAR
La primera cita durará unas dos horas. Revisaremos el estudio, discutiremos los detalles con el investigador y le haremos un breve examen físico.
Las próximas visitas son más breves y varían según el estudio. Es probable que reciba los medicamentos con sus debidas instrucciones, y recomendaciones sobre con qué debe tener cuidado.
Cuando termine su visita final, devolverá el equipo, le haremos un breve examen y recibirá una compensación final por su ayuda*.
Tenemos estudios abiertos para estas enfermedades—estamos probando nuevos tratamientos que podrían marcar la diferencia.
Tenemos

9

estudios abiertos sobre dolores de cabeza y migraña.
Contamos con una variedad de estudios que se adaptan mejor a su vida y sus síntomas.
Estudio sobre la Prevención de la Migraña
Estudio sobre la Eficacia contra la Migraña
Estudio sobre la Migraña en Niños y Adolescentes
Estudio sobre la Migraña en los Adolescentes
Estudio sobre la Prevención de la Migraña Episódica
Estudio Pediátrico de Migrañas
Failed Triptan Migraine Study
Episodic Migraine Research Study
Episodic Migraine Prevention Injectable Study
* indica las áreas requeridas
Al pulsar el botón "Enviar", usted acepta, mediante su firma electrónica, las condiciones de uso y la política de privacidad, y acepta que nuestros socios y/o afiliados puedan ponerse en contacto con usted por el número de teléfono y correo electrónico indicados anteriormente en relación con su consulta (incluso a través de mensajes de comerciales utilizando medios automatizados como la marcación automática, mensajes de texto y pregrabados). Usted entiende que no se necesita su consentimiento para que podamos contactarlo para participar. Es posible que se apliquen tarifas de mensajes/datos.